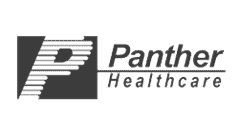 As one of the top 3 stapler manufacturers globally, Panther Healthcare provides high quality surgical stapling and minimally invasive solutions at an economic benefit to their end users.
Panther Healthcare has presence in more than 60 countries with Marketing and R&D departments working together to best serve their clinical teams.
During 2015 Panther Healthcare shipped out more than 400,000 staplers worldwide to surgeons and KOL, while developing white papers and clinical evidence which secured large GOP's worldwide.
Panther is dedicated to provide professional and systematic surgical solutions for the international market, while distributing through its global distribution network.